Centre Pivot Monitoring offers better irrigation IoT in Agriculture Farming. As a result, this is one of Fieldwide core products.
Most noteworthy, through remote monitoring, FieldWise helps growers to maintain an efficient irrigation system.
As a result, it reduces water resources and manpower, which in return saves money.
Furthermore it helps to increase field productivity which is vital for production.
Using Irrigation IoT
The pivot monitor and controller enables users to remotely view and monitor their centre pivots for Irrigation IoT. Along with moisture probe readers and other sensors used in farming operations.
FieldWise monitor and controller depends on consistent and robust connectivity to maintain operation. Also, a simple and reliable managed connectivity solution is of vital importance.
IoT Connectivity in Agriculture
FieldWise market growth as resulted in constant requests to deploy their solution internationally. As a result, this means FieldWise has to find partners in every country they plan to operate in. Management of SIM costs and different product and terms become more of a challenge. Moreover, it becomes harder to ensure consistent connectivity in rural areas which is vital for success.
JT provides FieldWise a global connectivity solution that enables them to focus on their core products and services.
At a glance, they can use the JT portal to see how that devices are working globally. This enables them to identify problematic devices. Best of all, the staff at JT are knowledgeable and responsive when asked questions.
The centre pivot systems that use FieldWise's equipment pump from 800 to 1200 gallons per minute. In this time sensitive business, where an extra 24 hours run of a system can waste nearly 1 to 2 million gallons of water. Having reliable connectivity that's scalable internationally contributes significantly to the nature resources preservation.
Find our more about IoT Connectivity in Agriculture
To find out more benefits that have resulted from using JT IoT Connectivity.

Please download the FieldWise case study.
Related articles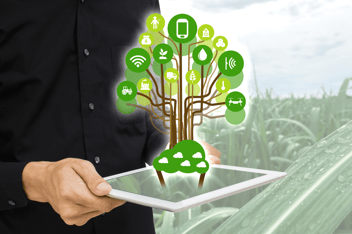 IoT drives progress in nearly every industry, including robotics, a field that's growing in...
Electric vehicles (EVs) are the future of transportation, presenting a clean and energy-efficient...